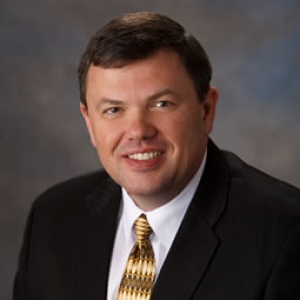 Joe Morton
Founding Partner
Joe began his work in estate planning as a life and health insurance agent in 1984. He graduated from Brigham Young University Law School in 1993. After completing a judicial clerkship in Utah, he taught college for two years. In 1996 he began his legal practice in the estate planning and asset protection areas. He moved to Boise, Idaho, in 1999 and is a founding member of the Intermountain Legal Group. His practice is limited to the areas of estate, business, and retirement planning and asset protection.
Joe is licensed to practice in Idaho, Oregon, Utah and Washington. He has worked on committees drafting statute proposals and is a member of the taxation and probate and trusts section of the bar association. He frequently lectures on estate planning issues for the public as well as the insurance and legal communities. Joe and his wife Heidi have four children and two grandchildren.
He graduated from Brigham Young University Law School in 1993. Joe is licensed to practice in Idaho, Oregon, Utah and Washington.
In 1996 he began his legal practice in the estate planning and asset protection areas.
Areas of activity
Joe co-authored the book Living and Learning, Achieve Retirement and Education Security.
He is a past president of the Idaho Chapter of the Society of Financial Service Professionals.
He has served on the board of directors for NAIFA–Boise, the NAIFA-Idaho Day on the Hill Committee and is the current Professional Development and Programs Chairman for NAIFA Idaho.
He served several years as chairman of the Idaho Roundtable, an estate planning educational forum for Attorneys, CPAs and Insurance and Financial Services advisors in Idaho and is a LILI graduate.
Joe also serves on the public policy committee for the Idaho NonProfit Development Center.
Joe is the 2010 recipient of the Bill Rankin Advisor of the Year Award presented annually to a member of NAIFA Idaho who provides exemplary service to NAIFA Idaho, his community and the financial services industry.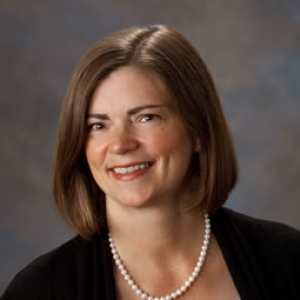 Andrea Godfrey
Attorney
Andrea joined Intermountain Legal Group in 2013 and her practice focuses primarily in the areas of estate planning, estate administration, trusts and probate.
She graduated from Brigham Young University Law School in 1993 where she served as a Lead Articles Editor on the BYU Law Review.
Before joining Intermountain Legal Group, Andrea  practiced law in Salt Lake City, Utah in the areas of real estate development and business litigation.
Andrea is licensed to practice law in Idaho and Utah and lives in Boise with her husband, Ben, their four children and two dogs.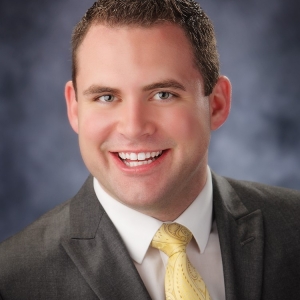 Colin Nash
Associate Attorney
Colin joined Intermountain Legal Group in 2016 and brings nearly a decade of experience in estate planning and elder law to our practice. He also has experience in advising clients in state and municipal political redistricting. He is a graduate of Concordia University School of Law and Weber State University.
In 2020 he was elected to the Idaho State Legislature as a state representative for Boise where lives with his wife and two young children.
Crystel Niccole

Funding Coordinator

Crystel Niccole is the Funding Coordinator at Intermountain Legal Group. It is her goal to assist each client through the process of transferring their assets into their trust. This process is known as funding. Funding involves working directly with the clients to compile complete information regarding all of their assets, drafting documents necessary to transfer them, and following through with the clients and the institutions involved to ensure a completely funded trust.

Shaleigh Kolar

Shaleigh Kolar is originally from Northern Idaho and moved to Boise in 1986. She earned a BA in Criminal Justice from Boise State University in 1993. Since that time, she has had the opportunity to work as a paralegal in the Treasure Valley for several wonderful attorneys. Shaleigh originally joined forces with Joe Morton in 1999. She has worked with him periodically in the ensuing years. She is so pleased to be back working with Joe and the Intermountain Legal team exclusively.

Shaleigh deals with the minutia and enjoys delving into the details. Her skill set includes client engagement and ensuring the estate plan that is designed by the clients with their attorney is reflected in their documents. She takes satisfaction in the knowledge that her work supports our clients in meeting and maintaining their estate planning goals.

Shaleigh lives in the Pacific Northwest with her daughters.

Tiffany Stiehl

Client Support

Tiffany Stiehl is a native Idahoan. She was raised in a small farming community east of Boise. After graduating high school she moved to Boise to attend Boise State University where she studied Business Administration. She has over 20 years of experience in administration, accounting and HR. She has worked in the professional sport, construction and health and fitness industries. Tiffany and her husband Rex have one dog and two cats at home.

Michelle Danies

Executive Assistant

Michelle Danies brings more than 10 years of administrative and bookkeeping experience to Intermountain Legal Group. Her duties include scheduling, client coordination and general office management. Michelle maintains a Notary Public for the State of Idaho. She and her husband Mark have two grown children. They enjoy all that living in the Treasure Valley has to offer.